Ramadan is a holy month in the Islamic calendar, during which Muslims around the world fast from sunrise to sunset. The word "Ramadan" comes from the Arabic root word "ramida," which means intense heat and dryness. It is believed that the name refers to the heat and thirst experienced by those who fast during this month. The primary purpose of Ramadan is to purify the soul, refocus one's attention on God, and seek forgiveness for sins. It is also a time for Muslims to show their gratitude for the blessings they have received and to remember those who are less...
---
Easter is celebrated in Dubai, although it is not as widely celebrated as other religious holidays. However, for those who do wish to observe the holiday, there are various activities and events that can be enjoyed in Dubai during Easter. One of the most popular activities during Easter in Dubai is attending a church service. There are several churches in Dubai that hold Easter Sunday services, including the St. Mary's Catholic Church, the Holy Trinity Church, and the Emirates Baptist Church. For those who prefer to celebrate Easter in a more secular way, many hotels and restaurants in Dubai offer...
---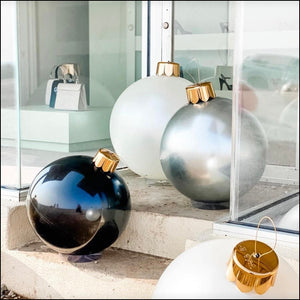 Less than 12 weeks away its time to make your lists. Making a list will help reduce your stress and ease you into the big day. -Christmas Gifts  Make a list of all recipients and set a budget.  White Friday is an ideal way to buy gifts at a good price & delivered to your door.  Usually the last week November - set your alerts  My personal favourites being www.Amazon.ae & www.Namshi.com -Christmas Dinner  If you are planning on eating out or ordering a Christmas Turkey with trimming's for home, booking in advance is key. Many places book out early...